Volunteer and Empower
ENHANCING COMMUNITY BUILDING AND SOCIAL INTEGRATION THROUGH DIALOGUE AND
COLLABORATION AMONGST YOUNG EUROPEANS AND THIRD COUNTRY NATIONALS
Apis Institute is thrilled to announce the launch of VOLPOWER. VOLPOWER is a European project
funded under the Asylum, Migration and Integration Fund (AMIF). It is led by the Glasgow
Caledonian University and aims at exploring the contribution of volunteering in sports, creative
arts and culture to youth interaction and empowerment.
"Working together in sport, creative arts or cultural activities has the power to break down
language barriers and enables young people to truly connect with one another. We hope
that our research will demonstrate the power that volunteering can have in terms of
empowering individuals within their local communities and helping to foster mutual
understanding."

Professor Umut Korkut, lead coordinator of VOLPOWER at GCU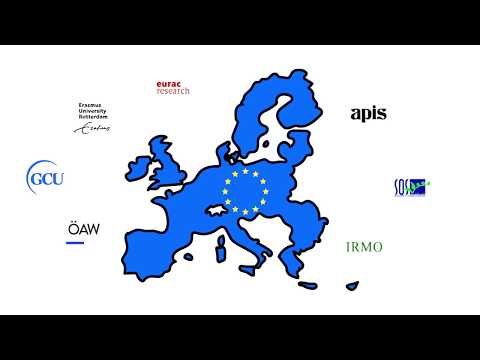 Background
Following the 2015 "refugee crisis" and the subsequent increase in third-country nationals, many
European countries saw migration polarising politics and radicalising attitudes towards the EU. Social
integration and community building were identified as priorities. Volunteers proved crucial in
providing immediate relief to refugees and assisting their first steps for integration. Furthermore,
research shows that participation in sports, creative arts and culture forges intercultural dialogue,
creates role models and enables shared experiences across youth groups.
About the project
VOLPOWER develops best practice tools for integration at micro-community level by exploring,
harnessing and co-designing volunteerism in sports, creative arts and culture in 7 European
countries. Dialogue with others is the starting point of integration. The project focuses on sports and
culture as two spheres where dialogue often takes place, by circumventing language barriers and,
thus, enabling EU and third-country youth to "speak" to each other.
VOLPOWER runs from 2019 to 2021, is funded under AMIF and includes a consortium of universities,
research centers and NGOs from the United Kingdom, Austria, Italy/South-Tyrol, the Netherlands,
Slovenia, Croatia and Malta.
APIS Institute will use it`s expertize in multimedia and digital storytelling by supporting the visibility of the project and it`s results. It will be also equipping Slovene volunteers with the necessary skills to document intercultural understanding and integration through photography, video and audio.
As a follow up of two digital storytelling trainings, one taking place in Zagreb, another in Malta, APIS will be sharing the video and photo content, created by volunteers, through Volpower social media channels.
APIS will also be running Youtube channel, where not only organizations, the results, but also volunteers and their stories will be presented.
In a participatory fashion, a final documentary will create a narrative and tell the inspiring and multicultural stories of volunteering in arts and sports, the positive stories of social inclusion and integration that arose within the frame of Volpower. The documentary will gather the video material recorded by the volunteers. The documentary filmmaking and the rest of Volpower video production will be produced by APIS.
APIS Institute will inform actual practices of Culture and Creative Arts volunteering (CAV) by
conducting focus groups in Slovenia. We will also implement and monitor innovative approaches to
CAV, which will have been previously designed within Volpower.
Coordinator:
Glasgow Caledonian University, UK – Project Lead
Partners:
Austrian Academy of Sciences (OeAW), Austria
Eurac Research, Italy/South-Tyrol
Erasmus University Rotterdam (EUR), the Netherlands
Zavod APIS / APIS Institute, Slovenia
Institute for Development and International Relations (IRMO), Croatia
Solidarity Overseas Service (SOS), Malta
Learn more
You can learn more about about Volpower by visiting the project website. You can also follow the
latest updates by following Volpower social media channels and websites of the project partners.
website: www.volpower.eu